Manage your distributors with ease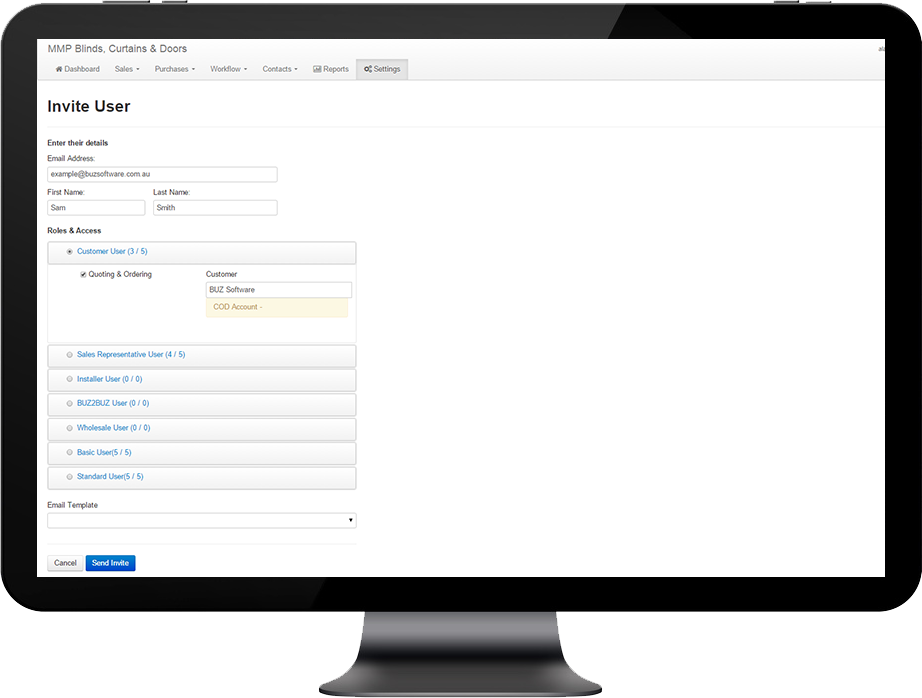 LET YOUR CUSTOMERS TAKE CONTROL
Each customer can have multiple users, each person gets their own login so that you know who is placing the order. Once they login they are ready to get started whether it be quoting or order status checking.
Customers can either connect using BUZ 2 BUZ or login to your system and enter their quotes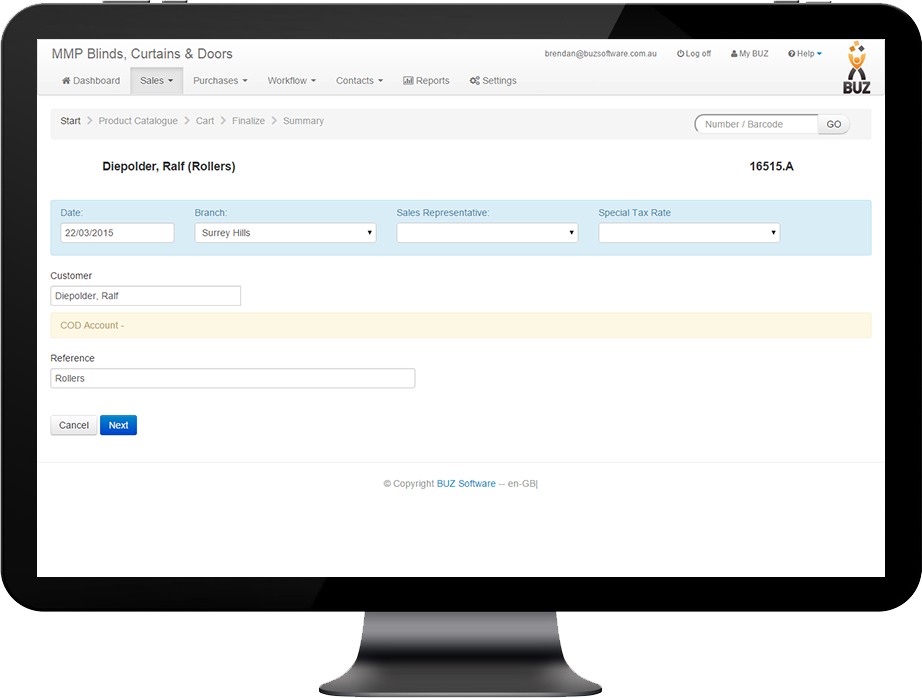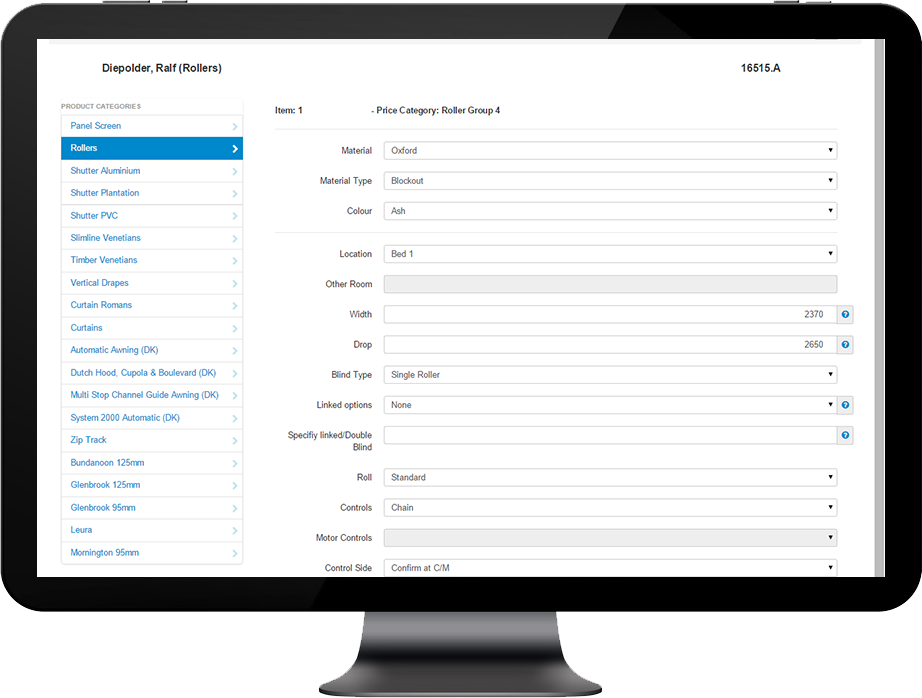 The questions for each product are the same ones used internally unless that's not what you want! Products can be flagged as "Not available online" or just some of the options can be excluded and later set by the office.
WHAT IS HAPPENING WITH MY ORDER
Customers have the ability to login and check the order's status or quotes that are awaiting the customer's decision.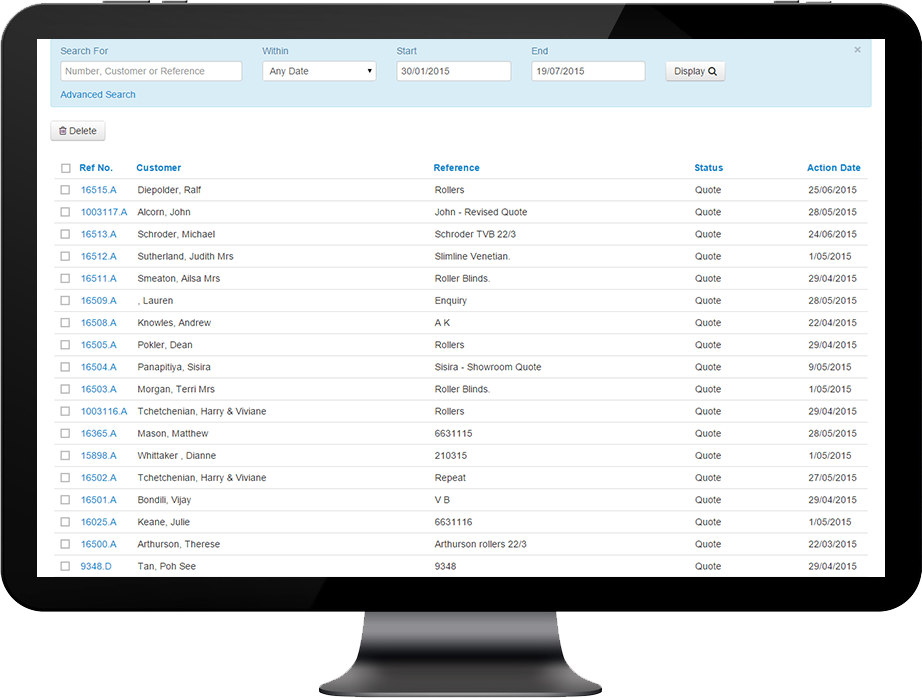 Complete software package for made to measure products