Buz to Xero
Software to help your business thrive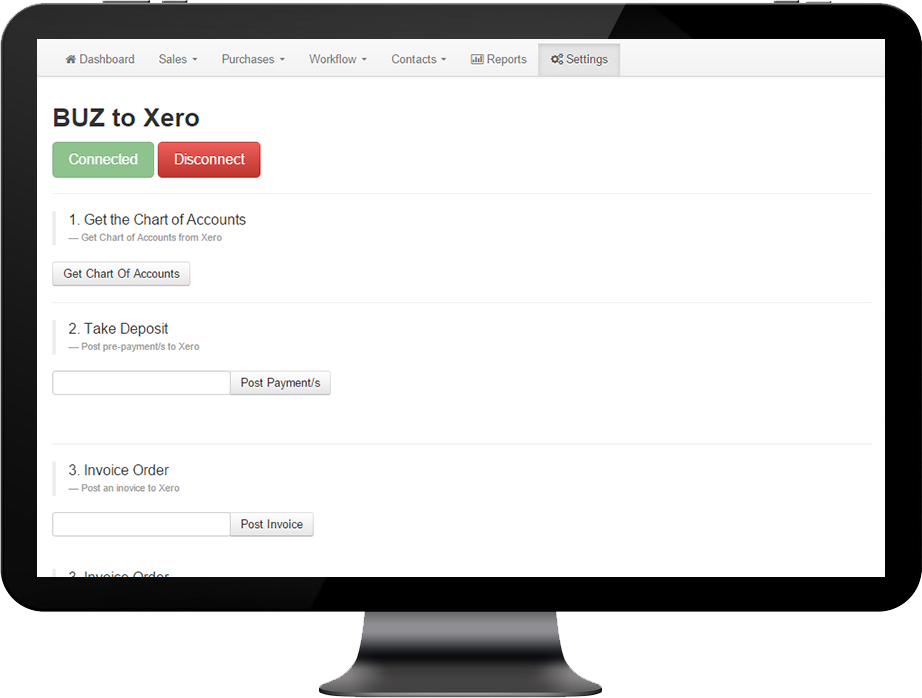 CONNECTING
By connecting BUZ to Xero this completes circle of business reporting requirements, it has the advantage being automatic system and is done in real time.
BUZ HAS
Full Customer/ Accounts Receivable functions including statements, and bank deposit slips.
Inventory Management
Supplier Purchase Orders and Delivery Docket receiving.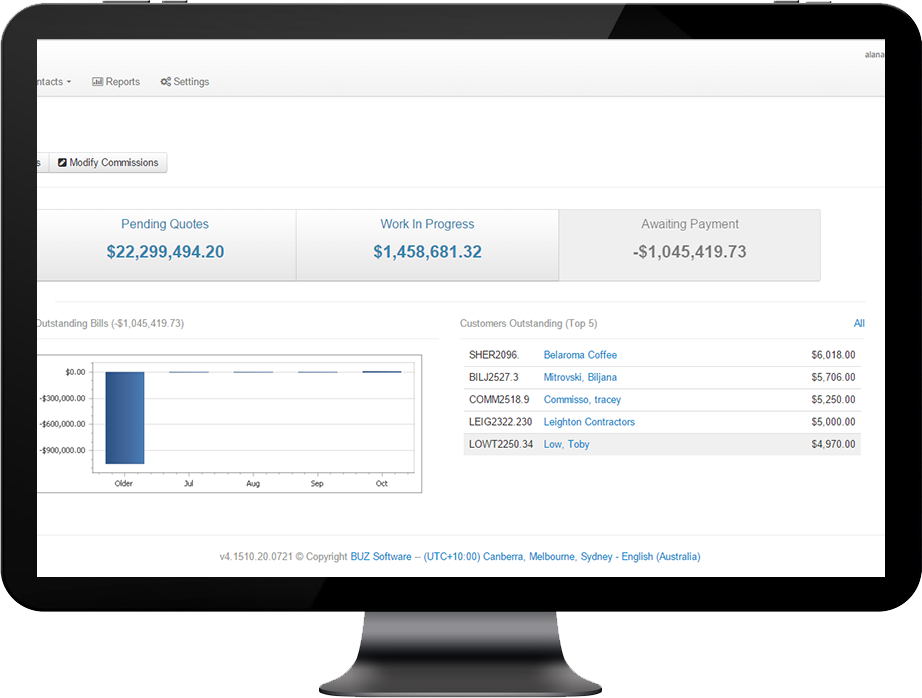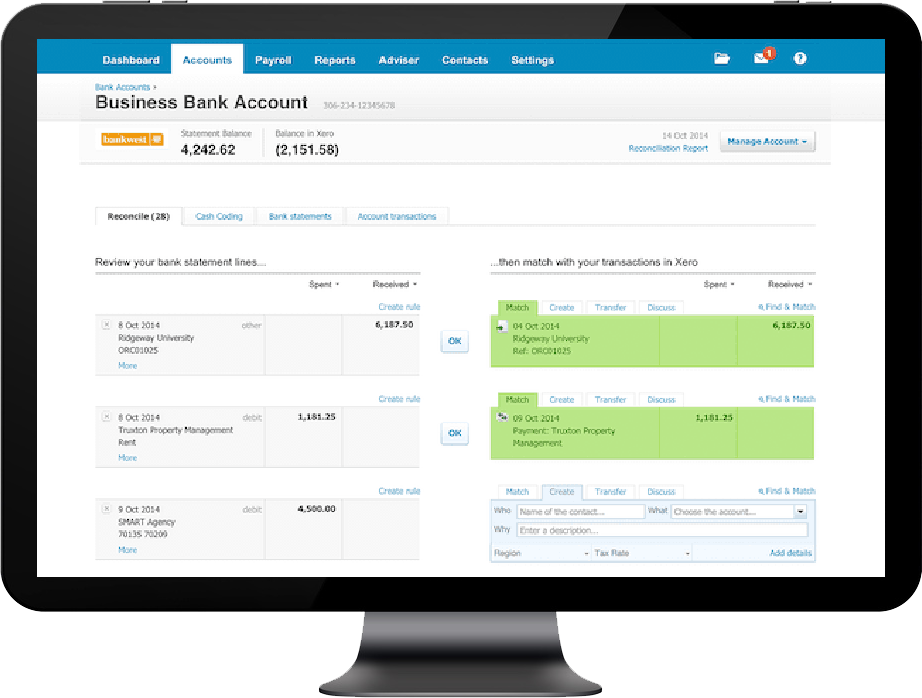 WHY INTEGRATE?
Bank Reconciliation
Update General Ledger for Profit and Loss, Balance Sheet
Supplier Payments
Complete software package for made to measure products
BUZ for Retailers
Keep a track of every prospect your business is dealing with from call to sale. Measure your success both sources of leads and lead conversions.
Manage the way your consultants handle quotes and follow ups. Ensuring quality control and high conversion rates.
Manage your entire workflow from supplier orders to tracking the production process and even confirming receipt of the delivery.
Manage your installation appointments and keep track of team members. Also, you can assign new jobs quickly and easily.
With BUZ you have confidence in your customer data, deliver better customer service with a more systemised approach to CRM.
Improve business efficiency by running your accounting systems in the same place as your CRM and your marketing platform.

Automatic updates save you countless hours when your suppliers increase or decrease their rates or have new options available.​

Automatically add your BUZ customers, invoices and receipts to Xero keeping your data up to date regardless of the system.