Software to help your business thrive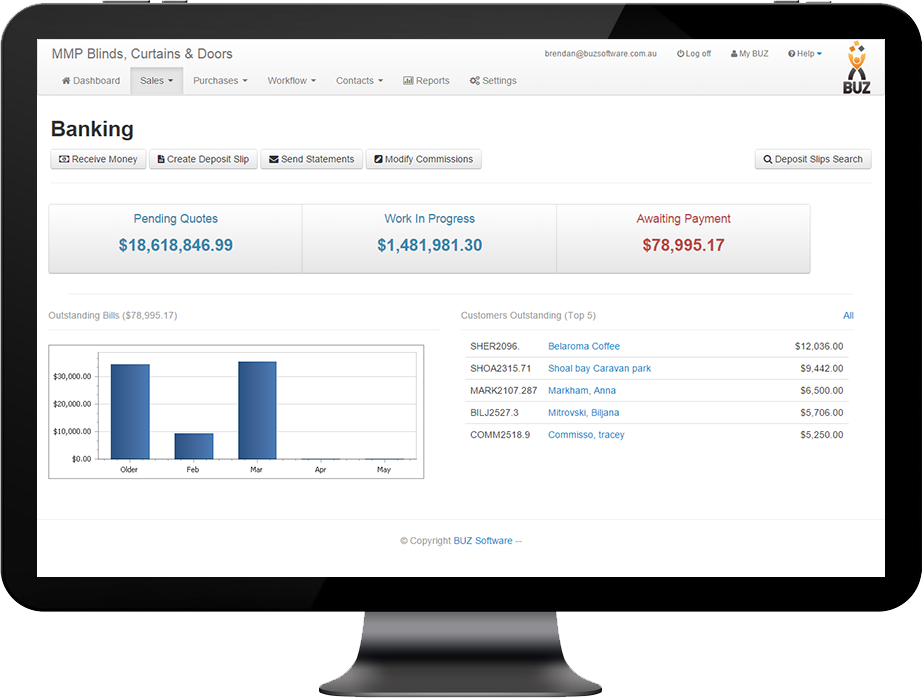 The Banking dashboard allows an overview of your monies the quick filter tabs show pending, working in progress, awaiting payment. From here you can Receive money, create deposits slips, send statements and much more
Take money directly on an order using eWay for credit card payments.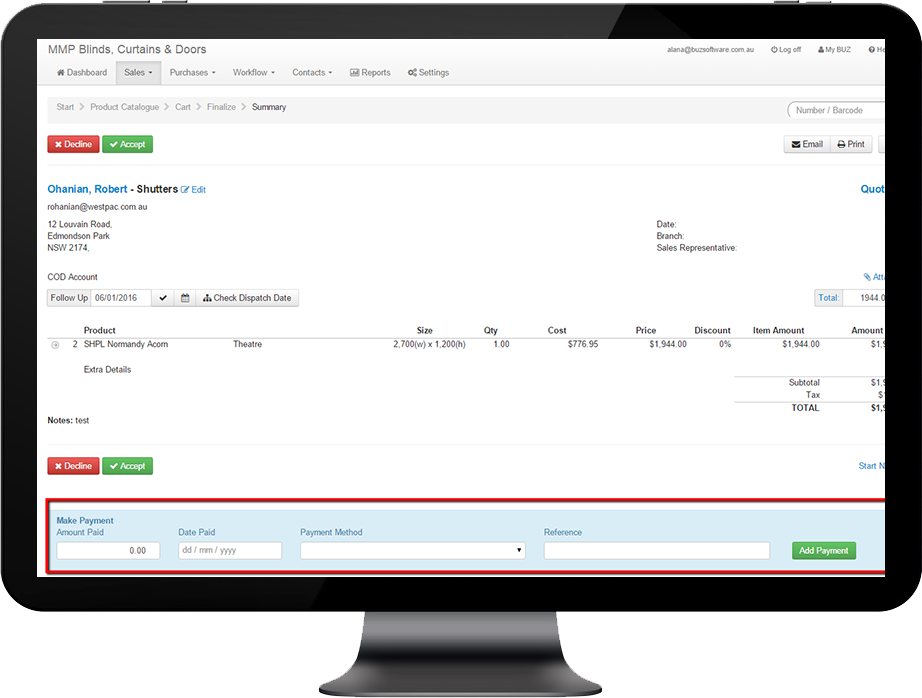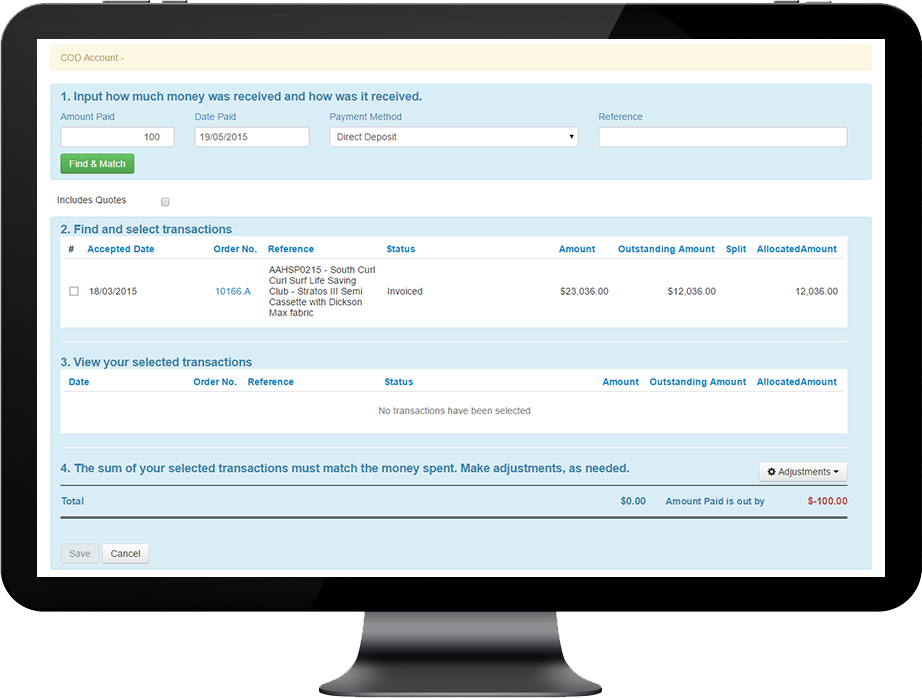 Allocate payments to orders. Receiving money includes Amount, outstanding amounts. You also have the ability to split and adjust payments
Create a list from Received Money, Quote Deposits and Installer final payments to acknowledge receipt and print paperwork to take to the bank.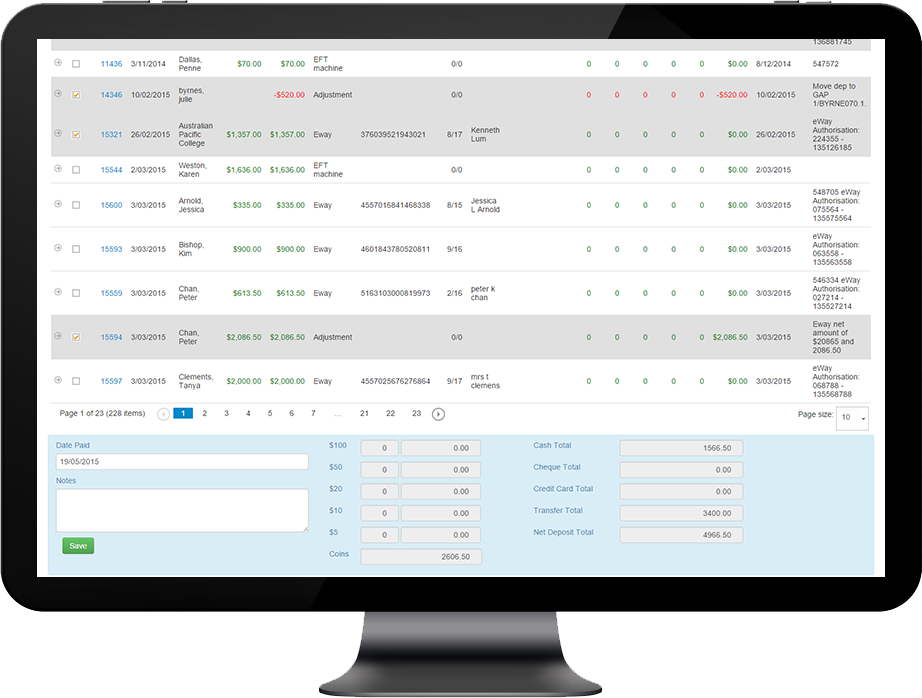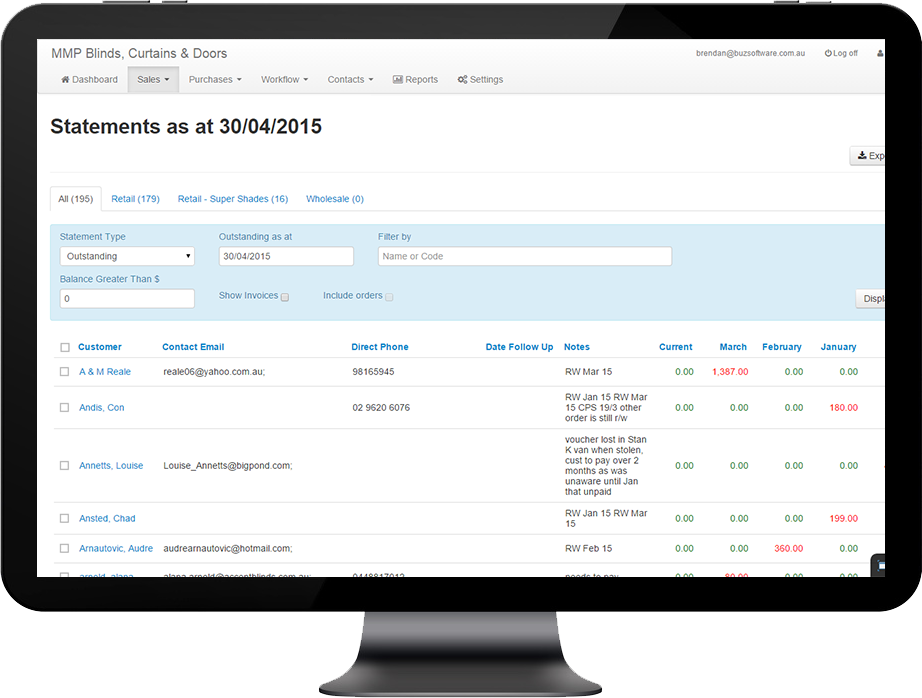 You can send customers details of transactions against their account.
Complete software package for made to measure products