Accurate
Professional Quoting
Software to help your business thrive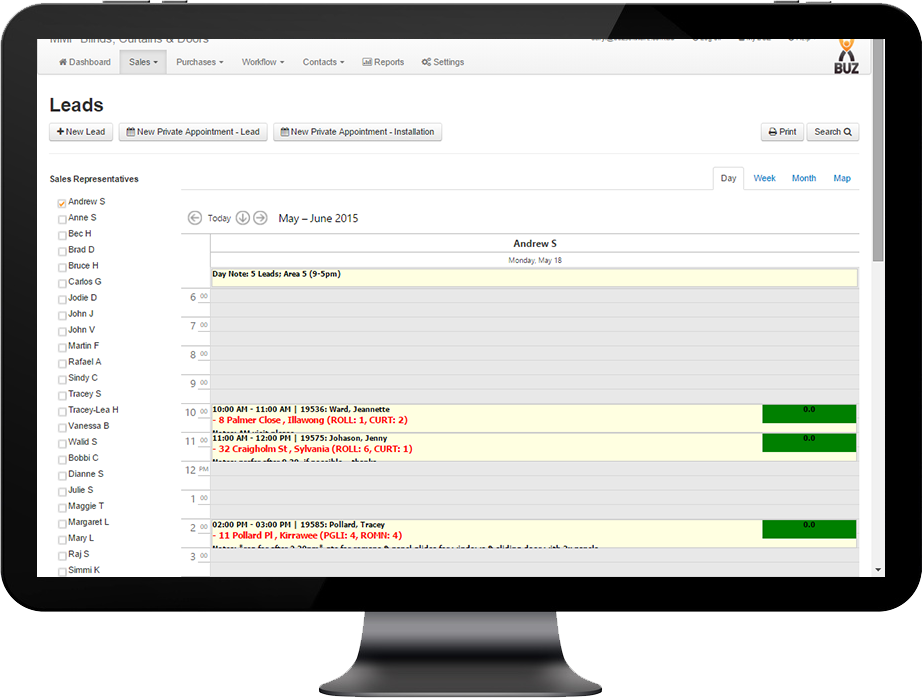 WHERE IS MY NEXT APPOINTMENT?
From the diary, selecting the appointment opens a new quote for that address.
The customer details from the lead fill Measure and fill in basic detail for each window while the customer looks at samples, or maybe you are working off a plan? Or fill in everything at one time. Your answers for the first window can be automatically filled in for the 2nd and 3rd so that all you need to change is the Room, Width and Drop.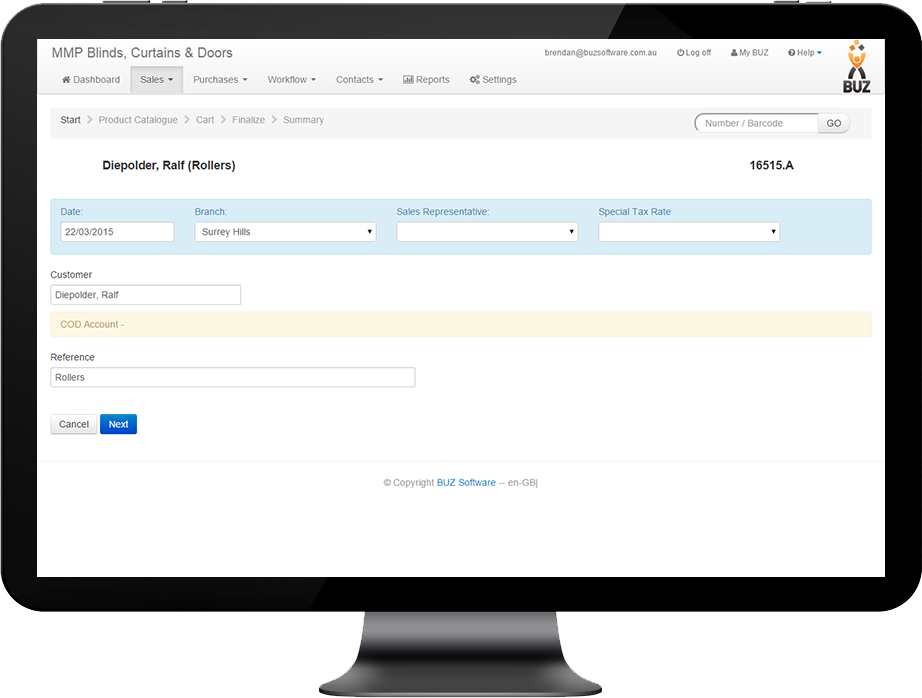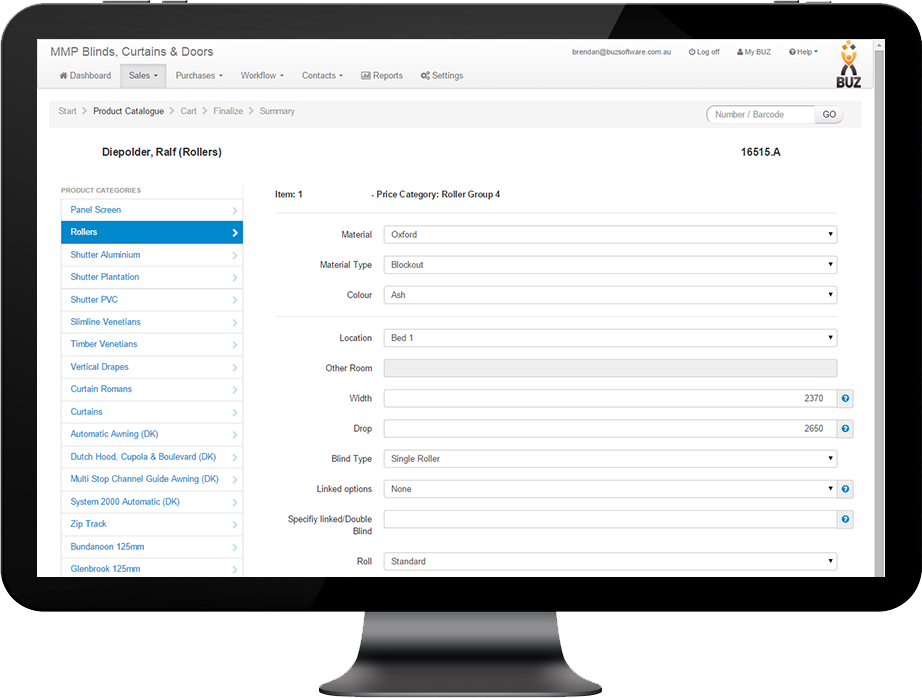 ENTER THE PRODUCT DETAILS
Select the product type on the left and your custom configuration prompts and answers are shown. Options can be dependent on answers to other options, some are required. Each option can have a help message or a picture to assist the salesperson with selecting the best choice. Once completed the price is shown. Most options are just a point and click. It can be required that a photo of the fitting location be included with each item.
See all the items on the quote and drilldown to check details and pricing. From here copy an existing item to add a new one or go back and edit a previously entered item.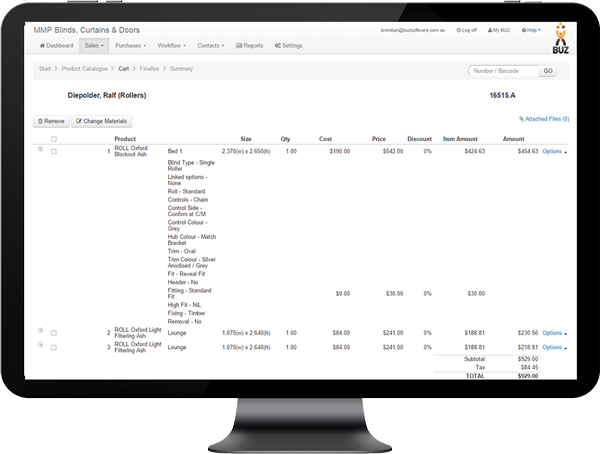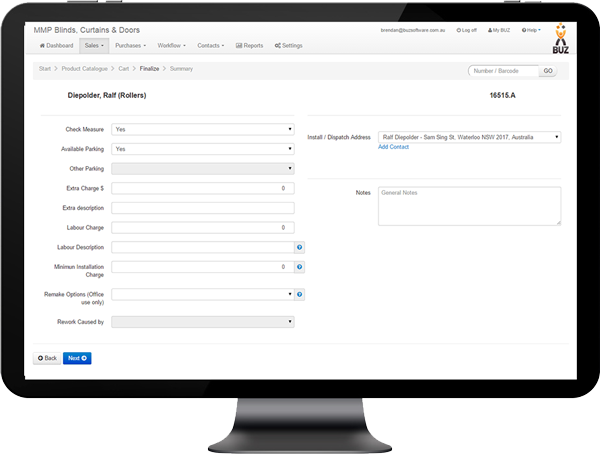 ANSWER OVERALL QUOTE OPTIONS?
From this page options applicable to the quote as a whole can be entered. Items such parking, permits and installation equipment may be included here.
From here we can give a discount, add another contact, and enter a deposit which can be immediately processed by your bank, PayPal or flagged to wait for an Internet Transfer.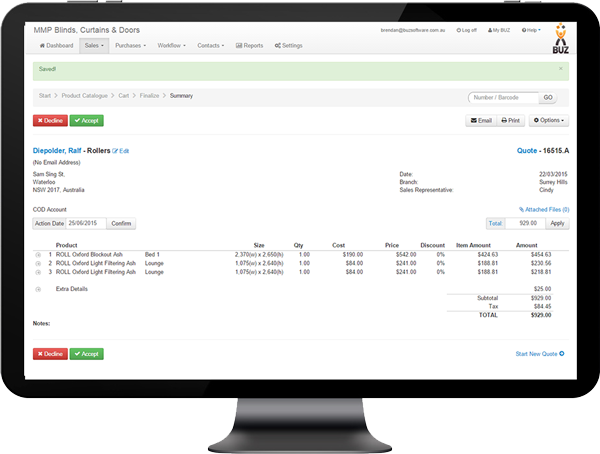 A PICTURE IS WORTH A THOUSAND WORDS!
Draw a diagram or attach a photo for each window if needed. Just select the window, draw and write your notes. This is where tablet computers really come into their own.
Complete software package for made to measure products