Software to help your business thrive
The dashboard allows an overview of your orders within the workflow process
The Installation Summary shows how busy each installer is by displaying the number of jobs and estimated time to install. Standard times are assigned to base products and to options for those products.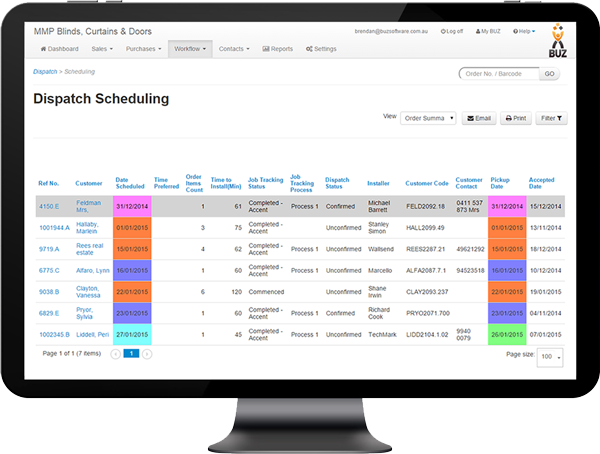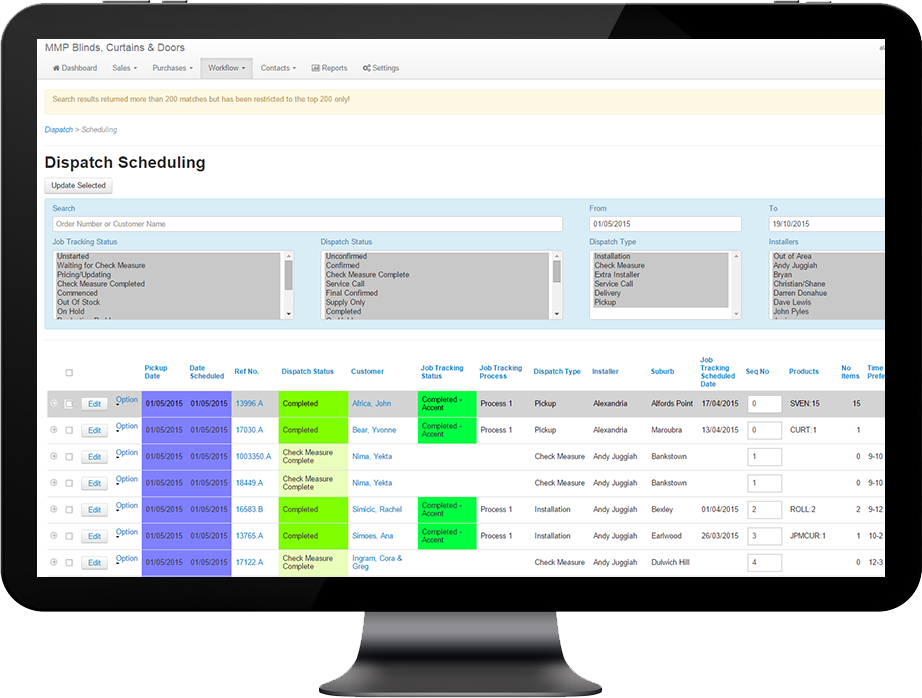 REVIEW AND EDIT YOUR INSTALLERS RUNS
Each install can be reviewed. Check it's confirmed with the customer, how long it will take to install or measure, what is the balance owing and much more.
When the installer returns, the outcome of each install is updated whether it be completed, rebooked or reworked. Any money can be collected and receipted. Fitting can be automatically calculated and additional charges for extra on-site work can be recorded at pay in for later payment to the installers.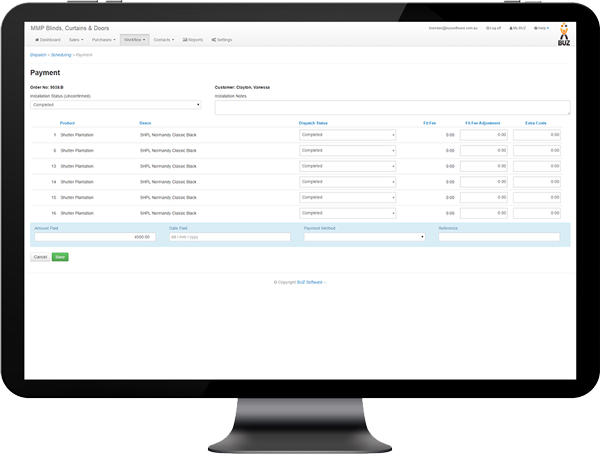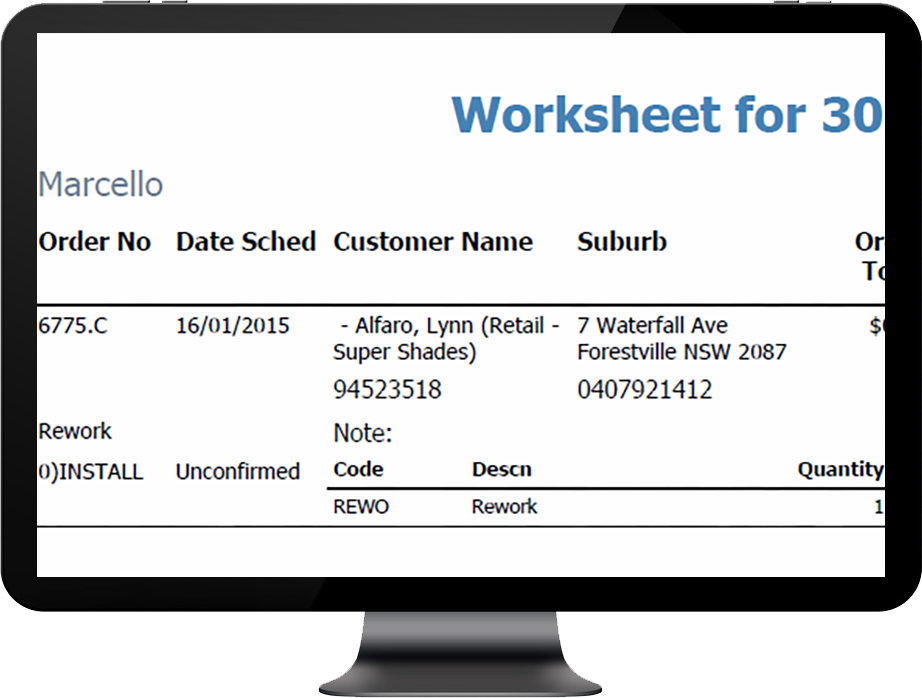 GIVE THE INSTALLER AN OVERVIEW OF THEIR RUN
Worksheets are used as a run "coversheet" giving the installer an over for of their runs. Outstanding balances, number of installs/check measures, customer contact details and much more. Installers can use this sheet to payin to the office
Scan orders using the barcodes updating the dispatch status and scheduled dates.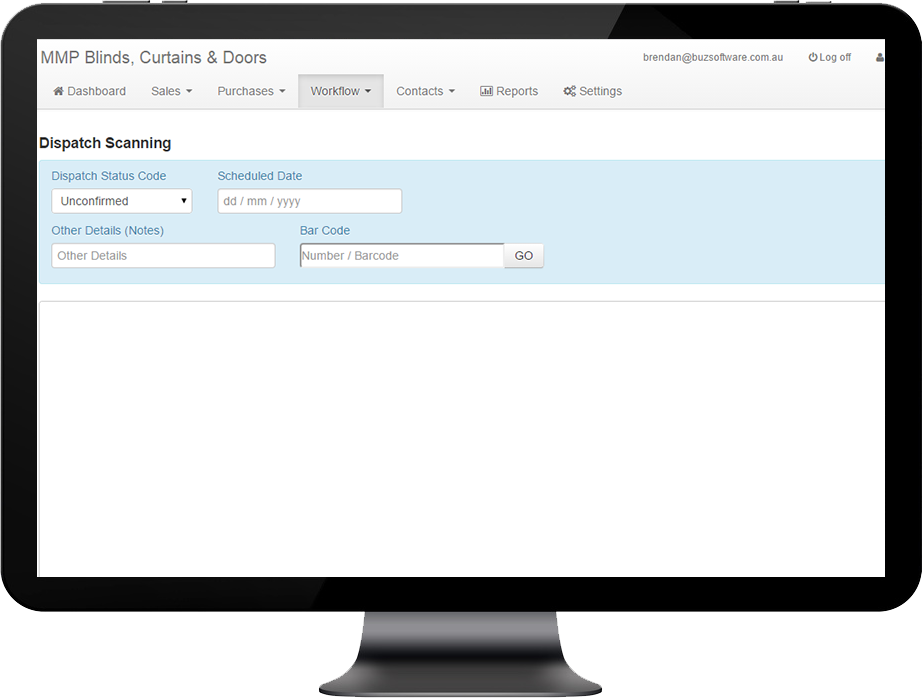 Complete software package for made to measure products