Customer
Relationship Management
Manage your distributors with ease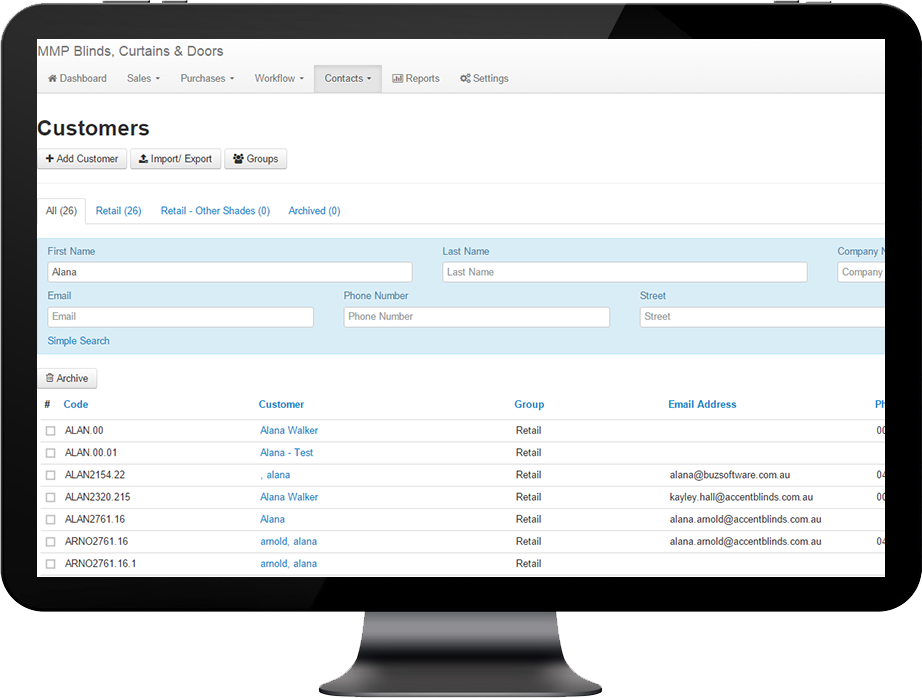 Search for customers using next to anything, Name, street, suburb, phone number, email address and much more. Advance search allows you to search with multiple search fields.
Grouping your customers has multiple benefits. Group them by state/country, price or discount groups, or new and old customers making it easier for marketing and account management purposes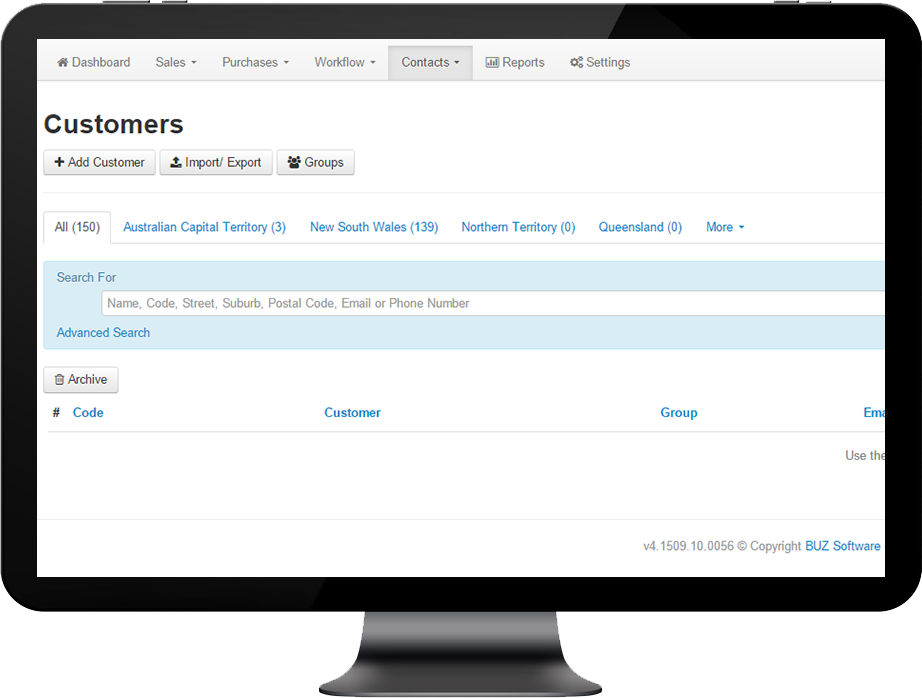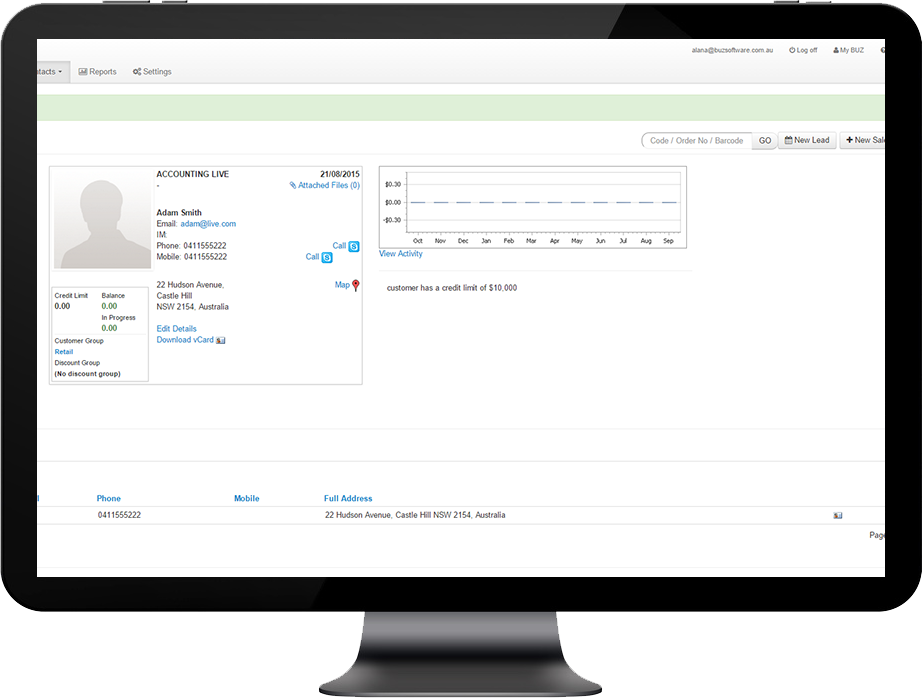 CUSTOMER CONTACT AND DETAILS
Customer cards give you access to many avenues of the system from starting a new lead to entering a new quote adding additional contacts and notes plus much more. The customer card also provides you with account information including credit limits and balances.
NEED TO UPDATE YOUR CUSTOMER DETAILS?
Keep track of your customers contact details. With just a click away and you can edit your customer's entire details from names, numbers, addresses, discounts to account and card details.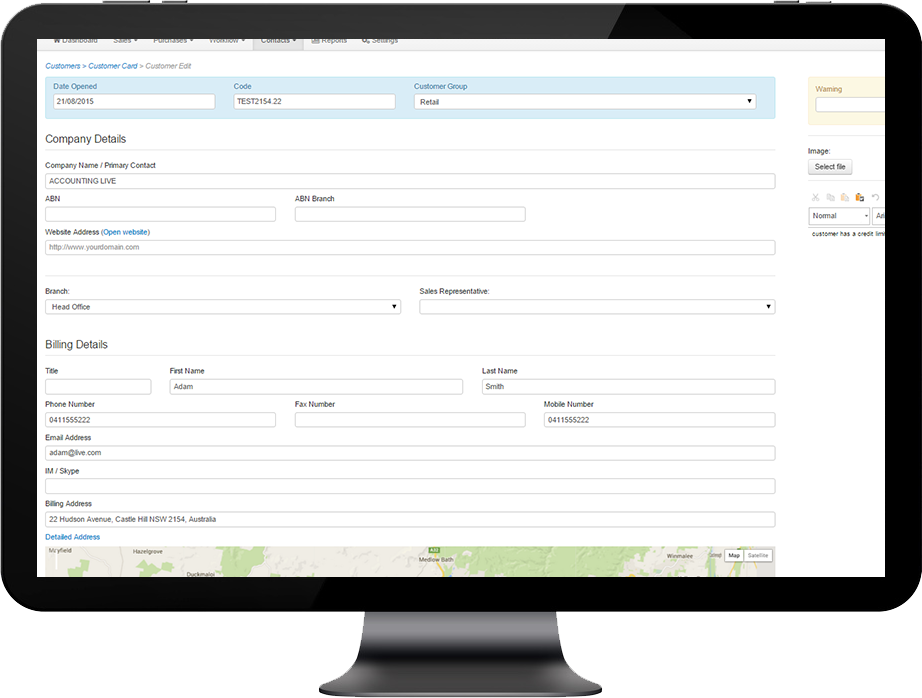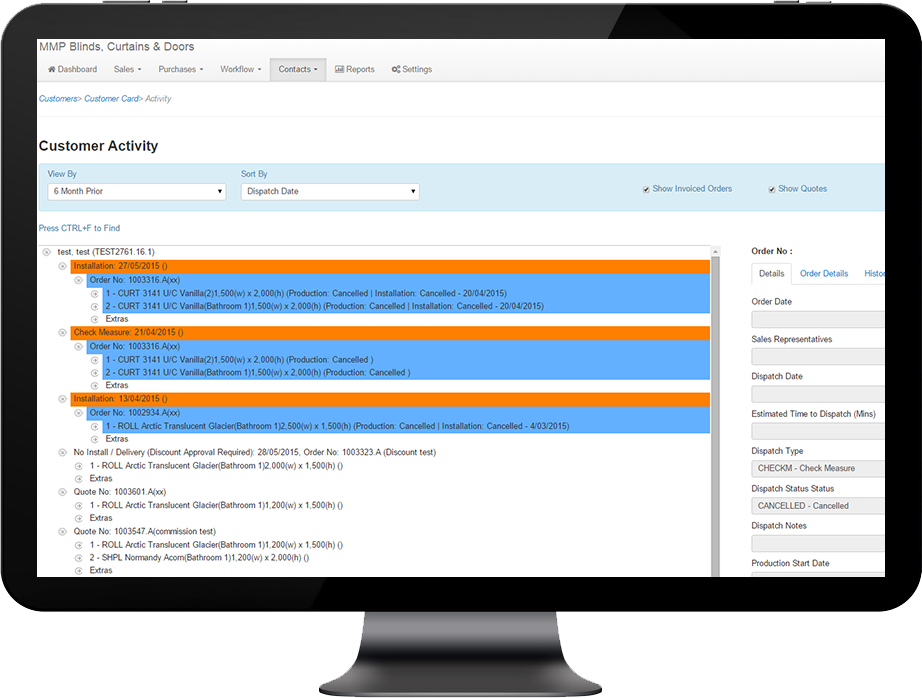 WHAT HAS YOUR CUSTOMER ORDERED?
See the entire history of your customer's orders, quotes and leads all in one place! Including order details and statuses, payment history, production start dates, order dates, installation dates and much much more.
Complete software package for made to measure products